In today's world, carbon emissions have become a critical issue, demanding urgent attention and action from all sectors of society. At Joker Fastener, we recognized the importance of addressing this challenge as early as 2017. Embracing innovation and sustainable practices, we took the initiative to install solar panels in end f 2017 on our factory premises, paving the way for a greener future.
These solar panels, a testament to our commitment to renewable energy, have proven to be a game-changer. Year after year, they harness the power of the sun, generating approximately 600,000KW of electricity annually. It reduces our reliance on traditional energy sources, consequently curbing carbon emissions.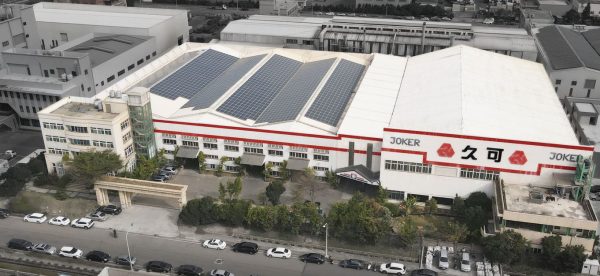 Our dedication to environmental conservation doesn't stop there. During the construction of our new factory, our esteemed Chairman, Mr. Huang, championed the cause of nature. His deep love for forests and the environment inspired him to emphasize the importance of green spaces within our industrial area. Recognizing the positive impact of nature on employee well-being and productivity, he envisioned a workplace enveloped in lush greenery.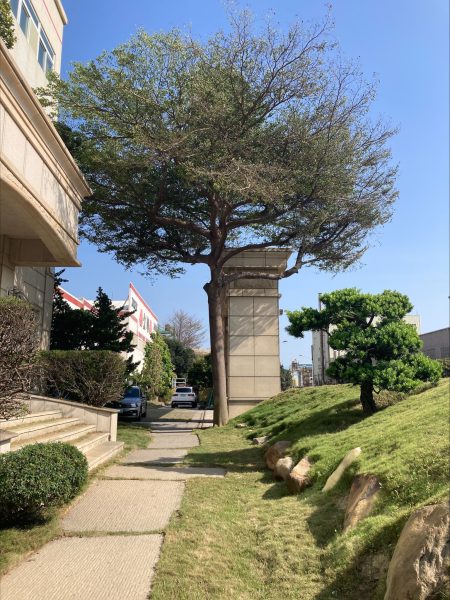 As captured in the accompanying photographs, our factory stands as a testament to this vision. In the factory area boasts a level of green cover, harmoniously blending the structures with nature. Employees now find themselves working in an environment teeming with verdant plants and trees, fostering a sense of connection with the natural world.

Our green initiatives, from solar power generation to extensive factory greenery, underscore our unwavering commitment to sustainability. We believe that these efforts not only benefit our company but also contribute to the larger goal of reducing our carbon footprint. As we move forward, we will continue to explore innovative ways to mitigate environmental impact and create a greener, healthier planet for generations to come.